Promotions, Rental Plans
CUCKOO GOOOD COMBO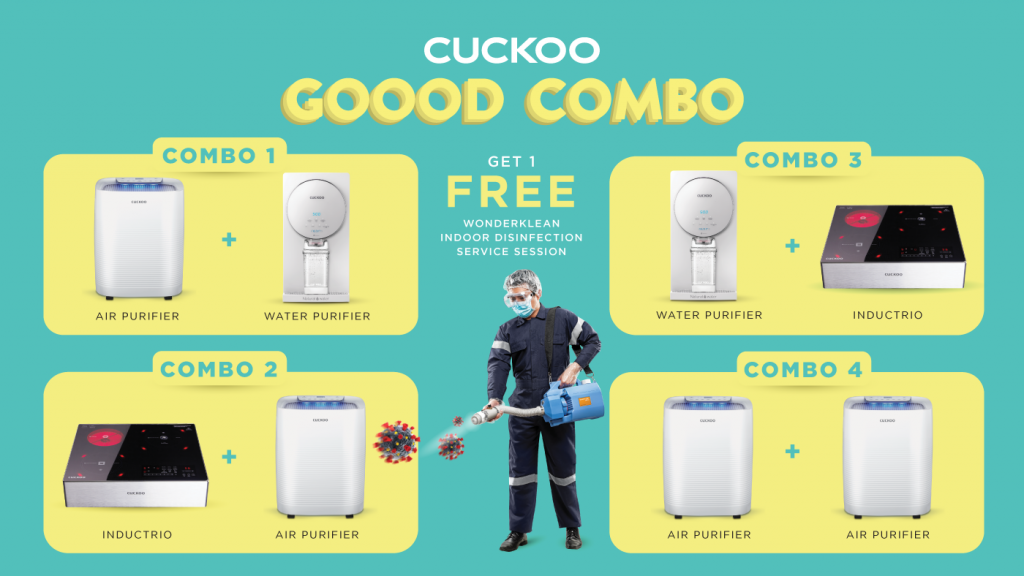 LIVING LIFE BEYOND STANDARDS IN ALL ASPECTS
Rent 2 CUCKOO products and get 1 free WonderKlean Indoor Disinfection Service Session that is worth RM300 for FREE.
You just need to purchase 2 CUCKOO products – whether it's a combo of two CUCKOO air purifiers, a CUCKOO water purifier with a CUCKOO air purifier, or a CUCKOO Inductrio hybrid induction hob with a CUCKOO air purifier or even a water purifier – it's your choice to complete your Beyond Standards lifestyle!
*Note: The promo is valid until the 31st of May 2021.
Ken Keng
Natural Manager (10053)
Sales Division
012-4386478

ken.cuckoo@gmail.com