Rental Plans
GOOOD PLAN – INDUCTRIO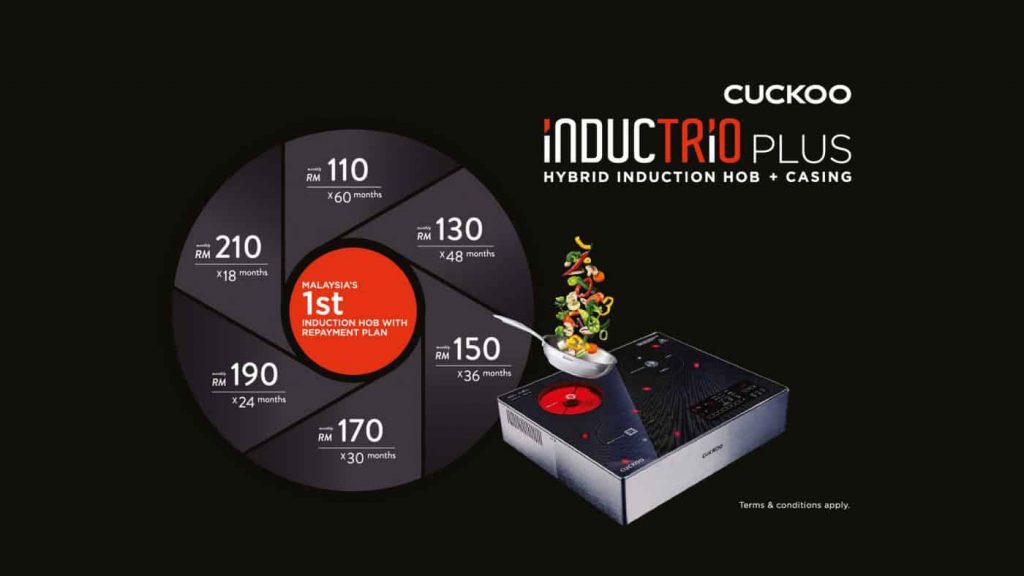 FUTURISTIC COOKING FOR ALL! ONLY
RM100* A MONTH!
Now anyone can cook beyond imagination. Choose from 6 different packages and decide on your monthly fee and repayment period for your brand-new CUCKOO Inductrio hybrid induction hob!
Now that's a GOOOD Plan!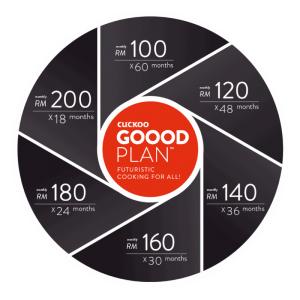 Benefits OF CUCKOO GOOOD PLAN™

FLEXIBLE
Up to 6 plans to choose from, from as low as RM100.00 a month to as short as 18 months. Lower monthly fee or a shorter repayment period? It's your call!

AFFORDABLE
It's the ownership programme for the Inductrio, a hybrid induction hob with the lowest monthly fee in the market! With the CUCKOO GOOOD PLAN™, you can own the Inductrio at a much lower price than the original and save more. Or, if you prefer, you can enjoy the hybrid induction hob with servicing for as low as RM100.00 per month!

WORRY-FREE
Enjoy all the benefits (filter replacement, servicing and warranty) until your repayment period ends!
Ken Keng
Natural Manager (10053)
Sales Division
012-4386478

ken.cuckoo@gmail.com